Cherryfield Historic District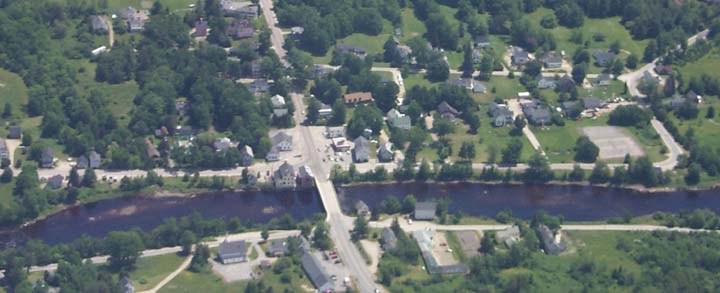 Here you can find the Guide to the Cherryfield Historic District, a little brochure printed by the Cherryfield-Narraguagus Historic Society. It's a fold out guide, reproduced here on four pages: Page 1, Cover/Back of guide. (the left panel is the very back of the guide--it should be read last, but it does have a sketch of our house), Page 2, Map (our house is #18 at the corner of Route 1 and High Street), Page 3, Descriptions of Houses 1-41, and Page 4, Description of the District and Houses 41-55.
These pages contain fairly high resolution images which should print well, however, you must set your printer margins to 1/4 of an inch to make each page print on a single sheet of letter size paper.
Back to: Campbell Hill
4979