This is our house in Cherryfield ...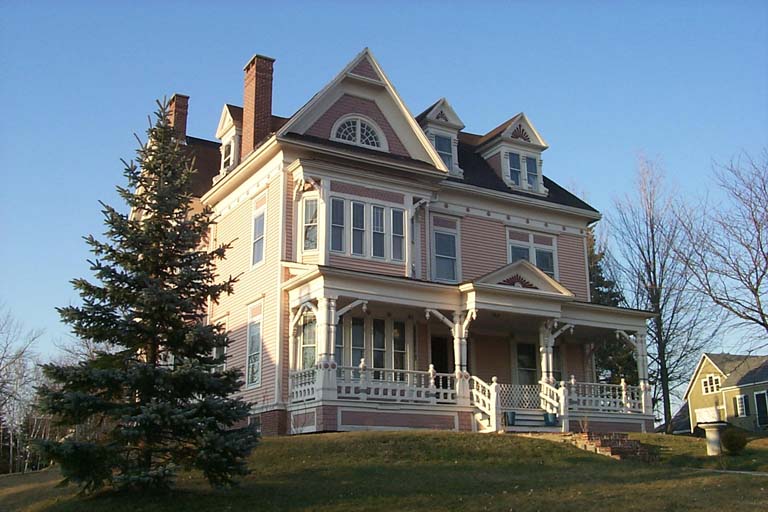 Our house is known as the Col. Samuel Campbell House and is located on Campbell Hill (see the Guide to the Cherryfield Historic District). One assumes it's called Campbell Hill, because most of the houses in this picture were originally built by Campbell's ...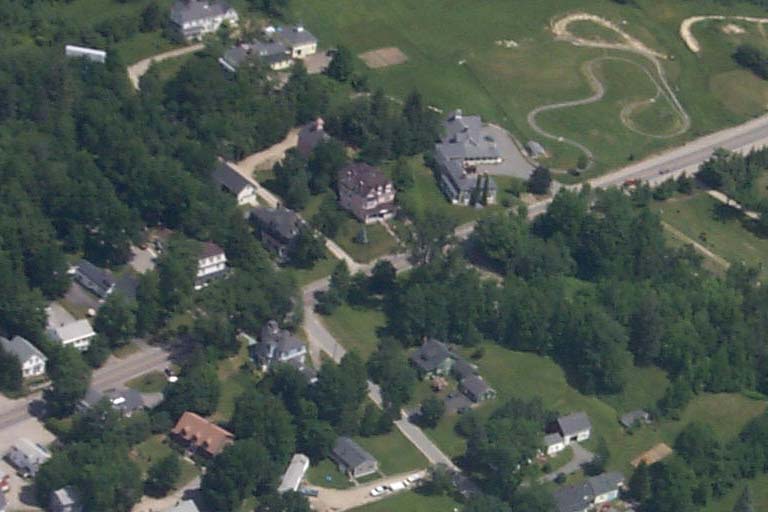 And many of them, like this one just to the right of our's in the picture above, are still owned by Campbell's. It is know as the Gen. Alexander Campbell House ...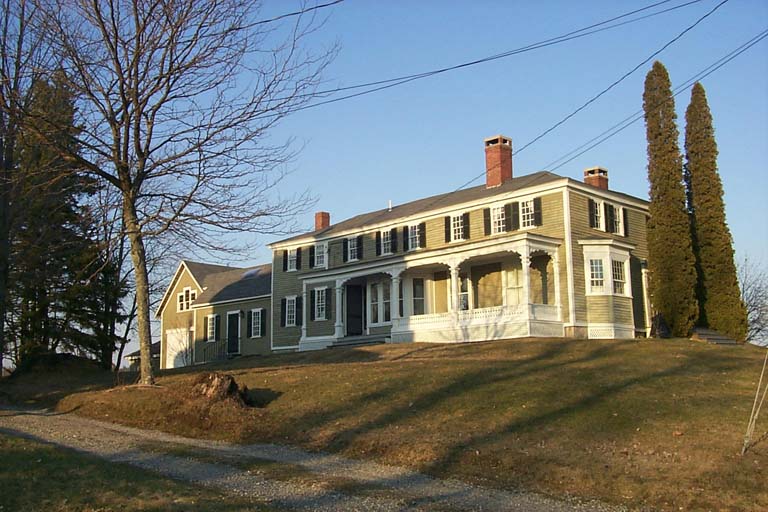 It was built in 1790 and has been in the Campbell family ever since. It is now owned by John Brace ...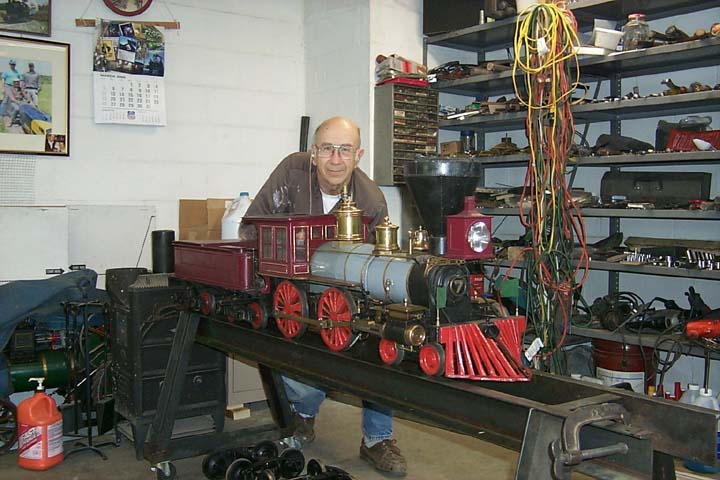 whose Mother was a Campbell. John's a mathematician, but his first love is trains. When he retired to Maine, he built this addition with a lap pool and a heated machine shop to work on his trains.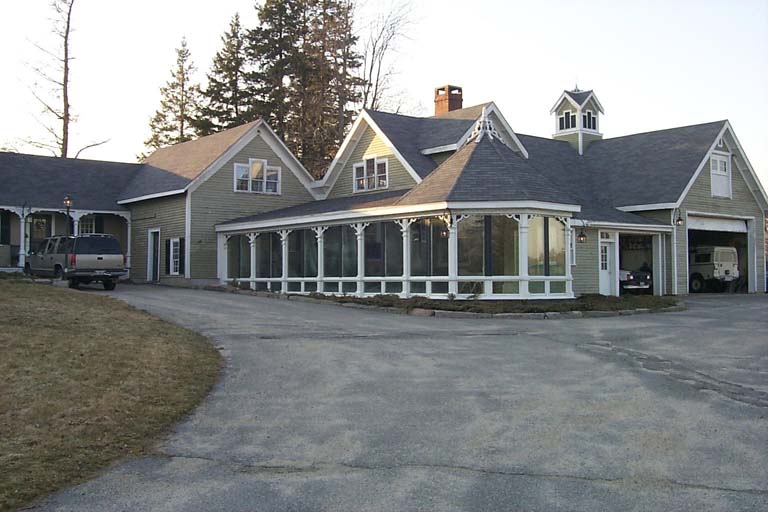 Our house was built in 1883, by Samuel Campbell who hoped to be governor of Maine and wanted a house that would be appropriate. (John Brace's children, still refer to it as Uncle Sam's house.) What I like are the details and the scale: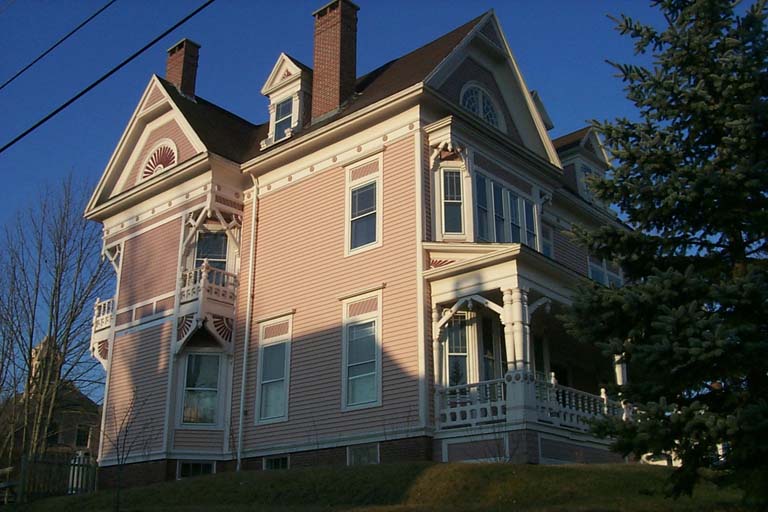 My first project after moving to Maine was restoring the Carriage House located behind our house (here you can see it was starting to list to the west).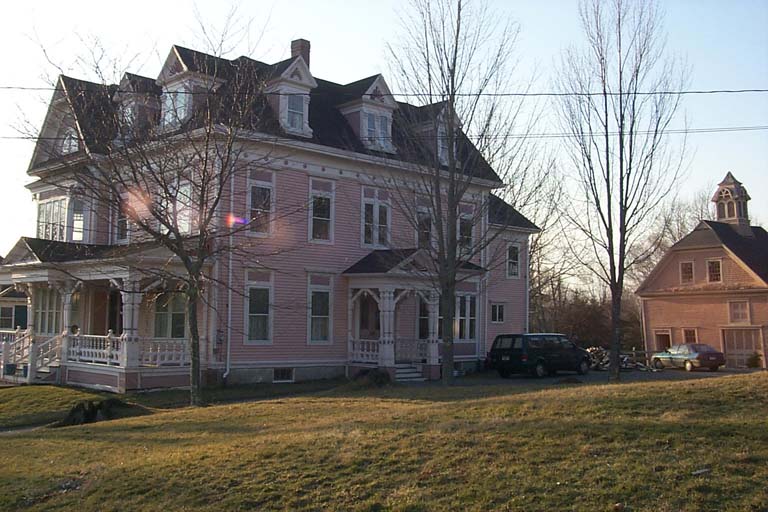 for use as my woodworking shop (see Moving the Carriage House). Here's the almost completed result (it still needs some paint, that's the primer you see):


Click for a 2004 picture of the Carriage House.

We all have to have our toys, although John, with more room, works at a slightly larger scale. He's currently adding to his train layout ...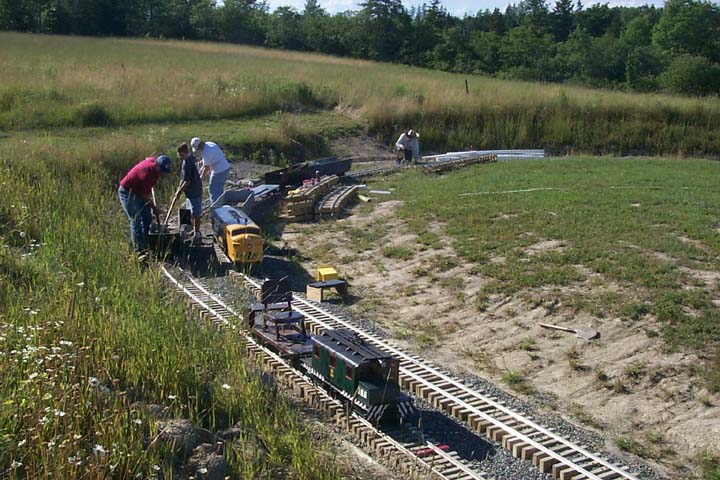 To see the completed(?) layout, visit the Washington County RR

At least he lets me play with his toys ...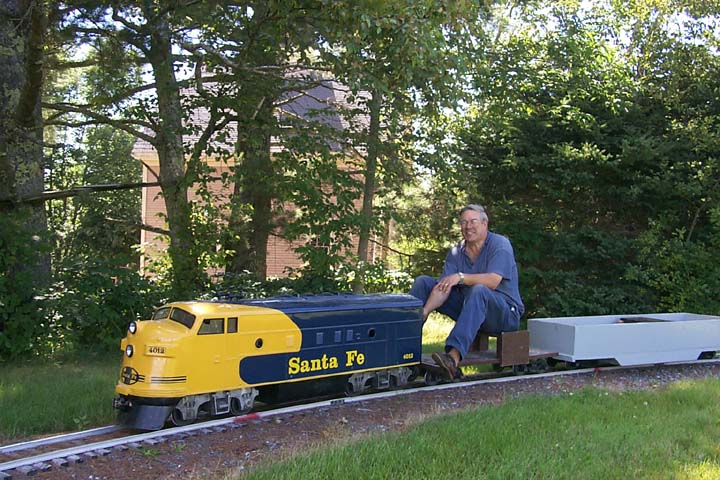 That's the carriage house you see through the trees above. The picture below shows the house behind the carriage house (the Fred S. Nickels House in the Guide -- a Campbell married a Nickels) and to the left the Albert Campbell which is behind the Nickels house. The Nickels house is no longer owned by a Campbell, instead it's used as an Adult Day Care center (June will probably send me there if I don't behave myself.) I believe the Albert Campbell house is still in the family, but no one knows the current owners.)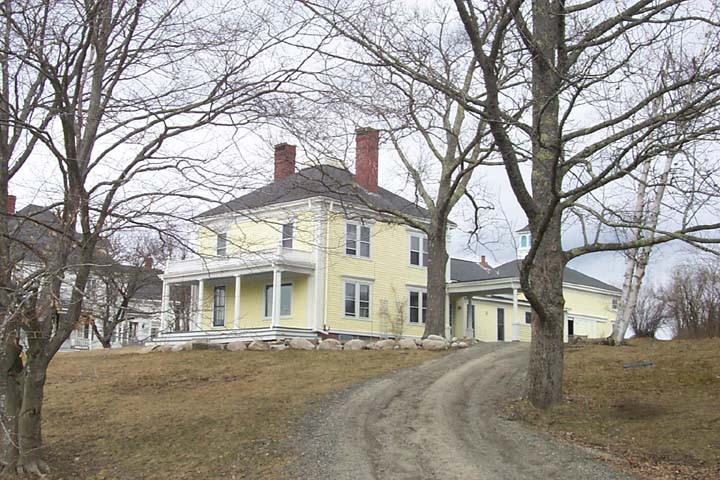 If you come to Cherryfield, to find our house cross the bridge over the Narraguagus River (bottom of picture) going north on U.S. Route 1 (actually you're going east at this point). Almost immediately you'll start going up Campbell Hill. Our house is on the left just before you reach the crest. John's House is on the crest. If you reach the Town Hall and Post Office (very top of picture) you've gone too far ...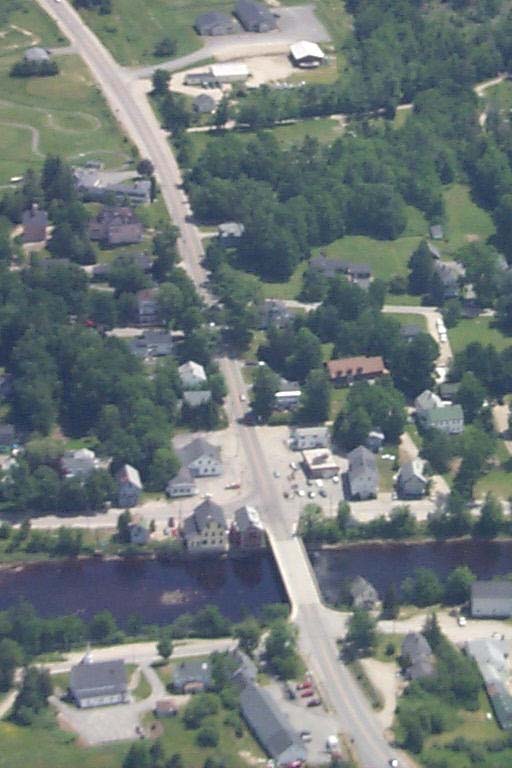 click for more recent (and better) overhead pictures of Cherryfield.

This is the view looking back from the cemetery (across the street from the west end of John's train layout.) As you can see U.S. Route 1 is not very wide or heavily traveled this far north.)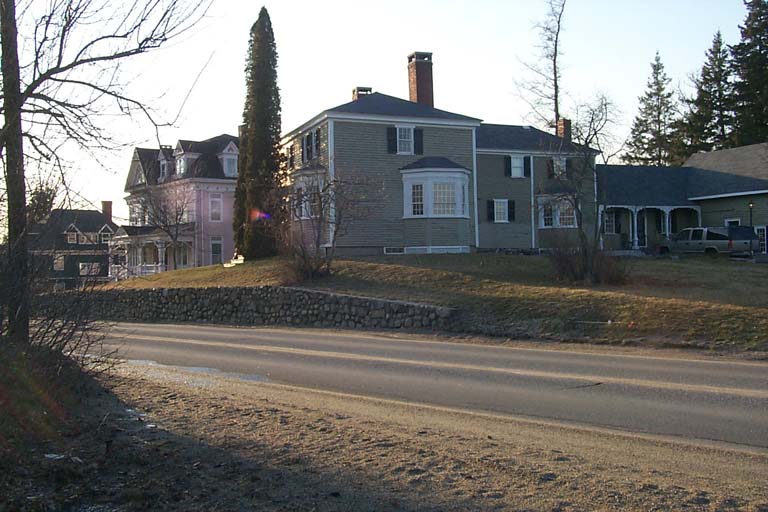 Here's the other end of U.S. Route 1, about 2,000 miles away: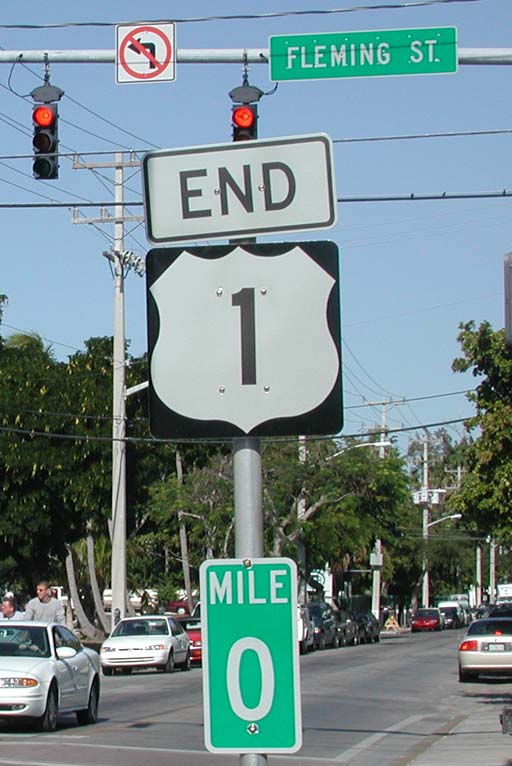 (There's a little more traffic in Key West.)

Speaking of Florida, we're really enjoying it and hope to never have to shovel snow or see a picture like this again: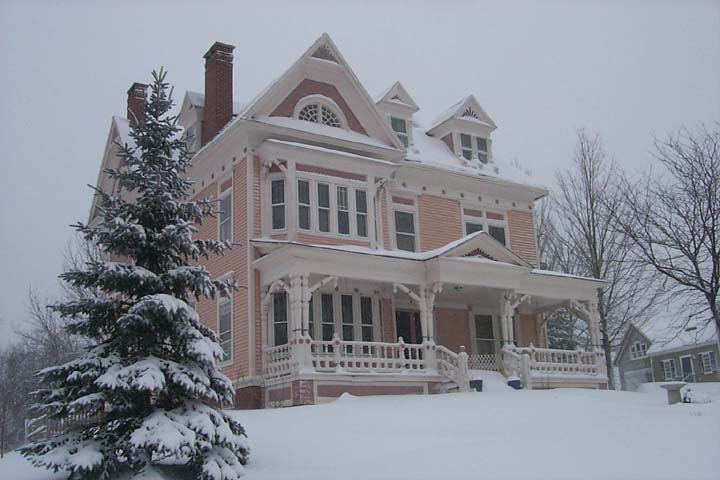 Click for summer 2004 picture